March 15 2019
7:00 pm - 9:00 pm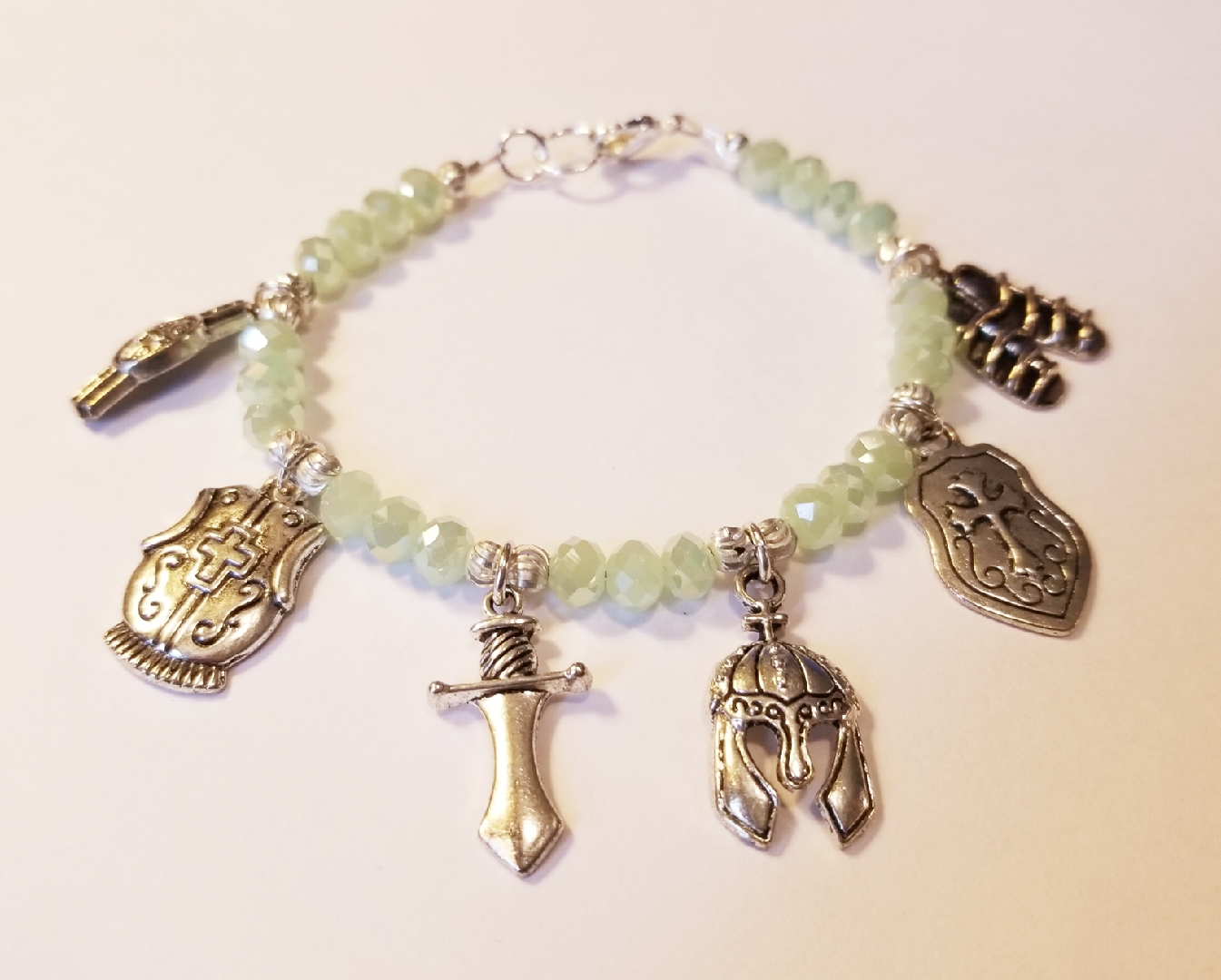 Armor of God Bracelet
Friday, March 15; 7:00-9:00 PM
Jewelry designer and elder's wife Sue Powell will walk you through the basics in creating a gorgeous armor of God bracelet.  Make new friends as well as a beautiful reminder of your authority in Christ.  You can choose to add silver spacers, a clasp or elastic to make it perfect for yourself.  Cost is $8 and all materials are provided.  Feel free to bring a snack to share.  Email Franne for more info, moc.l1558558932iamg@15585589327krah1558558932f1558558932.
Sign up on clipboard at TCC or at link below.