Trinity Christian Chapel is supported by  staff and an impressive network of diligent and committed volunteer ministry leaders. The collaboration among staff, outreaches, and ministries is integral to the mission and vision of TCC. We are extremely appreciative of all those who serve so faithfully.
Staff Categories: Staff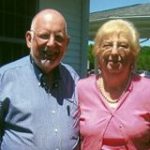 Nelson and Nancy have been married for 57 years and have 4 children, 7 grandkids, and 8 great grandchildren!!  Nelson has been serving as a pastor for 54 years, and his wife, Nancy, has been by his side leading music, serving as a deaconess, speaking at women's events and leading countless classes for adults and… Read More »
Read More
Serving as worship leader since early 2013.